Now in its 10th year, the International Noise Conference is an exceptional opportunity for South Florida musicians to perform and network with composers from other cities.
This year, with challenge funding, the experimental music festival will expand. Local, national and international musicians will be invited to participate,
with a recording studio and music archive that will supply tools to encourage innovative compositions. New works will be produced and broadcast over the Internet.
Frank ďRat BastardĒ Falestra for over two decades has been one of the most ubiquitous presences in the local music scene.
When Ratís not fronting conflagrations such as Laundry Room Squelchers, women who play anything that generates a sound,
or Scraping Teeth, Spinís worst band in America of 1993, heís heading up the International Noise Conference, a weeklong cacophony that has blasted Miami for 10 years.
For over 25 years Rat was part of what has become known as the Miami noise scene that played at Churchillís almost every week.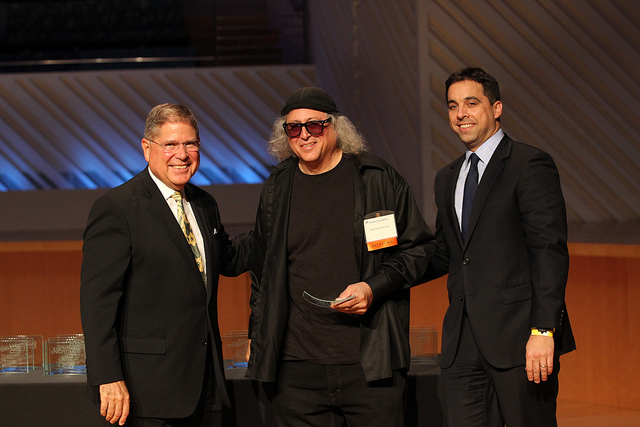 http://www.knightfoundation.org/grants/20120598/

Project Summary: $15,000 over three years
Annual Operating Budget: $10,000
Total Project Cost: $30,000

Strategy:
The festival, along with a recording studio and music archive, supplies the tools that encourages local artists to produce innovative compositions.
It creates new work originating from South Florida, attracts the national attention of the art community and builds Miami's reputation as a hub of cultural and artistic innovation.

Activities:
* International Noise Conference
* Invite musicians from other U.S. cities and countries to come to Miami and take part in the festival, record and master their music;
* Showcase new music projects that go beyond their boundaries on our event's stages and studios;
* Live onsite live recordings and multi-tracking;
* Video steaming from live events;
* Acquire analog mastering equipment for the Dan Hosker Studio to master and archive hours of local South Florida music from the early 1980's to present;
* Improve system computers for live internet performances on Squelch TV;
* Will continue to supply PA equipment for events by Space Mountain, Roofless, The End, O Cinema, Audio Junkie, and Lumpy Sue.
* Continue to bring International Noise Conference to U.S. cities and abroad;
* Establish a 4th night of INC on Wednesday;
* Blog posts to www.KnightArts.org

Expected Outcome:
* Bring a new music renaissance to Miami;
* Grab the attention of innovative musicians from around the globe to take notice of Miami by being a part of the International Noise Conference events and networking with Miami artist;
* Archive Miami's innovative composers from the past to the present and make them available on YouTube, SoundCloud, Bandcamp and Facebook;
* Record 100% analog studio work;
* Generate reviews from international, national and local press;
* Supply ground transportation for International Noise Conference tours in USA and Europe;

Proposed Recording and Musical Equipment:
* Computer, mics and near field monitors for Dan Hosker Studio;
* PA microphones, DI's, stands, cords and lighting;
* Active ribbon microphone;
* 2 Bus Mastering Compressor;
* 2 channel Mastering EQ;
* 2 bus mix down compressor;
* 2 channel preamp;
* DJ supplies, needles and IPAD;
* Tube tester and other electronic test equipment;
* 16 track tape recorder;
* Musical instruments and effects for studio recording;
* Books on electronic equipment repair;

Assessment:
Success will be assessed by interest level among national and international musicians; local press; numbers of views and downloads
from YouTube, SoundCloud, Bandcamp and Facebook; whether or not the project was able to generate the top-attended weekend for the local music venue for the year.

Risk:
Risk of this project is low. In it's 11th year INC has the history of success in meeting a community need and attracting top innovative artist and national attention.
It will generate matching funds through monthly events, recording and mastering projects and donations from venues, corporations and individuals.